Electric Violinist
Graduated in 2010 from her Classical Violin studies with Thijs Kramer at Codarts - University of the Arts (Rotterdam, NL) with an outstanding grade 9/10.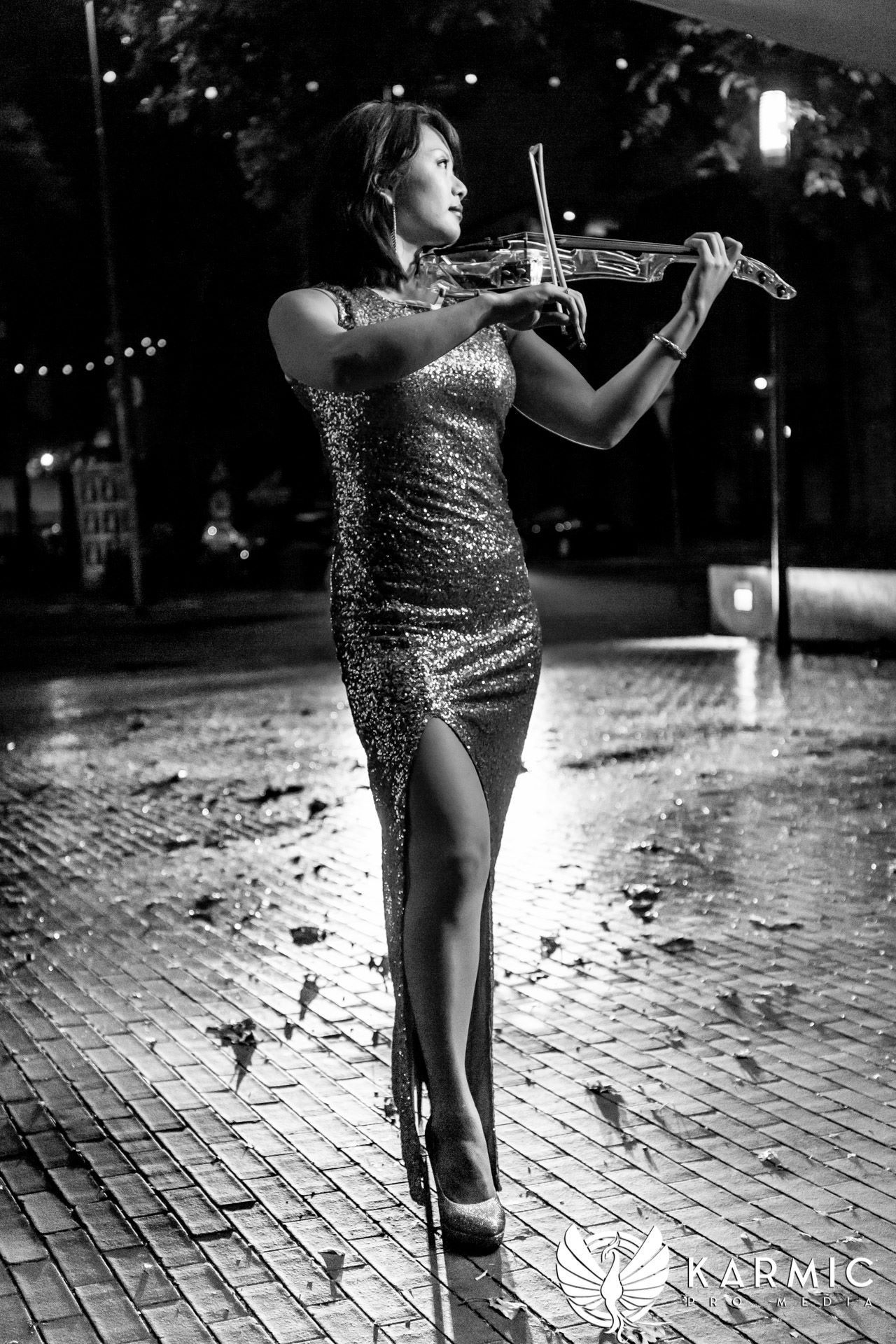 From classical to electric violinist
From a young age Mi Sun already played in many orchestra's and fulfilled several concertmaster- and principal-functions as a classical violinist and violist. One of her youngest prestiges was her concertmaster role for 3 years in the Youth Orchestra the Netherlands. Apart from excelling as an orchestra-player, Mi Sun has also performed as solist with different violin soloconcerto's in different orchestra's.
She won several prices in musiccompetitions. It was during this classical period Mi Sun attended many masterclasses of famous classical musicians such as Ivry Gitlis, Daniel Rowland, Henk Guittart and many more.
Classical music though could not fulfil her desire to perform on stage in a more theatrical way and to entertain people. Mi Sun chose to become an electric violinist with more populair repertoire and cross-over music.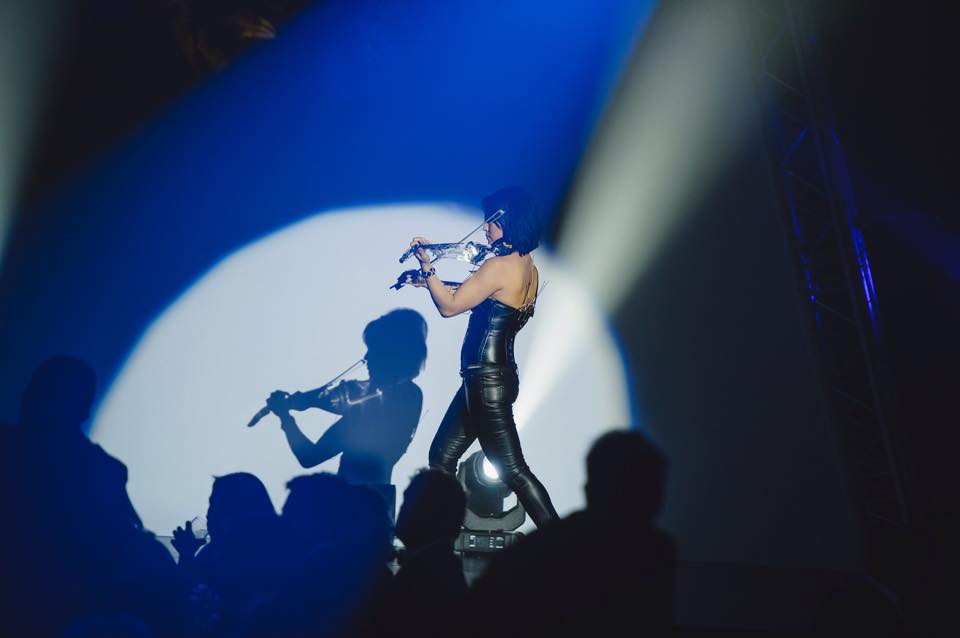 An international and versatile artist
Mi Sun performs (inter)nationally as electric violinist with her solo cross-over shows for corporate events, takes part in theatershows, improvises along with DJ's on festivals and parties/weddings. No venue too big or too small; Mi Sun likes challenges. She has performed throughout The Netherlands, as well as in Belgium, Germany, Finland, Italy, United Emirates and many more places.
Mi Sun was lined-up during Symphony31 in Ahoy Rotterdam with names as Candy Dulfer and Jocelyn Brown. She has been the face in a commercial for ClassicFM, has played a role in the Hollywood-movie 'The Hitman's Bodyguard', was broadcasted on national Dutch television in 2011 (Holland's Got Talent), 2012 (Beat the Best), 2014 (Het Orkest van Nederland). While playing the violin, she walks on a big circus ball or stils, drop from the air in a hula-hoop, enter the stage cycling, no challenge is too big for Mi Sun. Because of her versatility Mi Sun is a frequently asked entertainer.